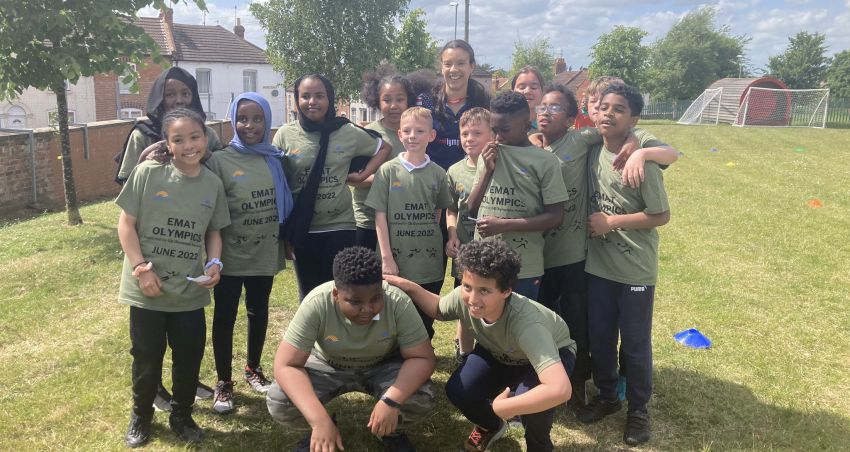 This week schools across the trust took part in the Fun Run to Beijing. Pupils and staff each walked and ran laps of their school fields and playgrounds in an effort to walk enough steps to get from Tokyo (where last year's Olympics was held) to Beijing, home of this year's Winter Olympics.
They were joined by former international basketball player Pierre Henry-Fontaine and Deaflympics athlete Rebecca Oluchi who came along to cheer on pupils during the runs. It was a great opportunity for pupils to talk to professional athletes and learn more about what keeps them motivated.
The Fun Run to Beijing is part of this year's #EMATOlympics event which also includes an Ability Games day and a Trustwide Olympic day with sports events taking place at Prince William School, Orchard Academy and Hardingstone Academy - all live streamed throughout the day.
Here are some pictures from this week's Fun Runs