Hardingstone Academy Nursery
Come and try the new nursery!
We're holding free stay and play sessions in March and May for anyone who would like to give them a try.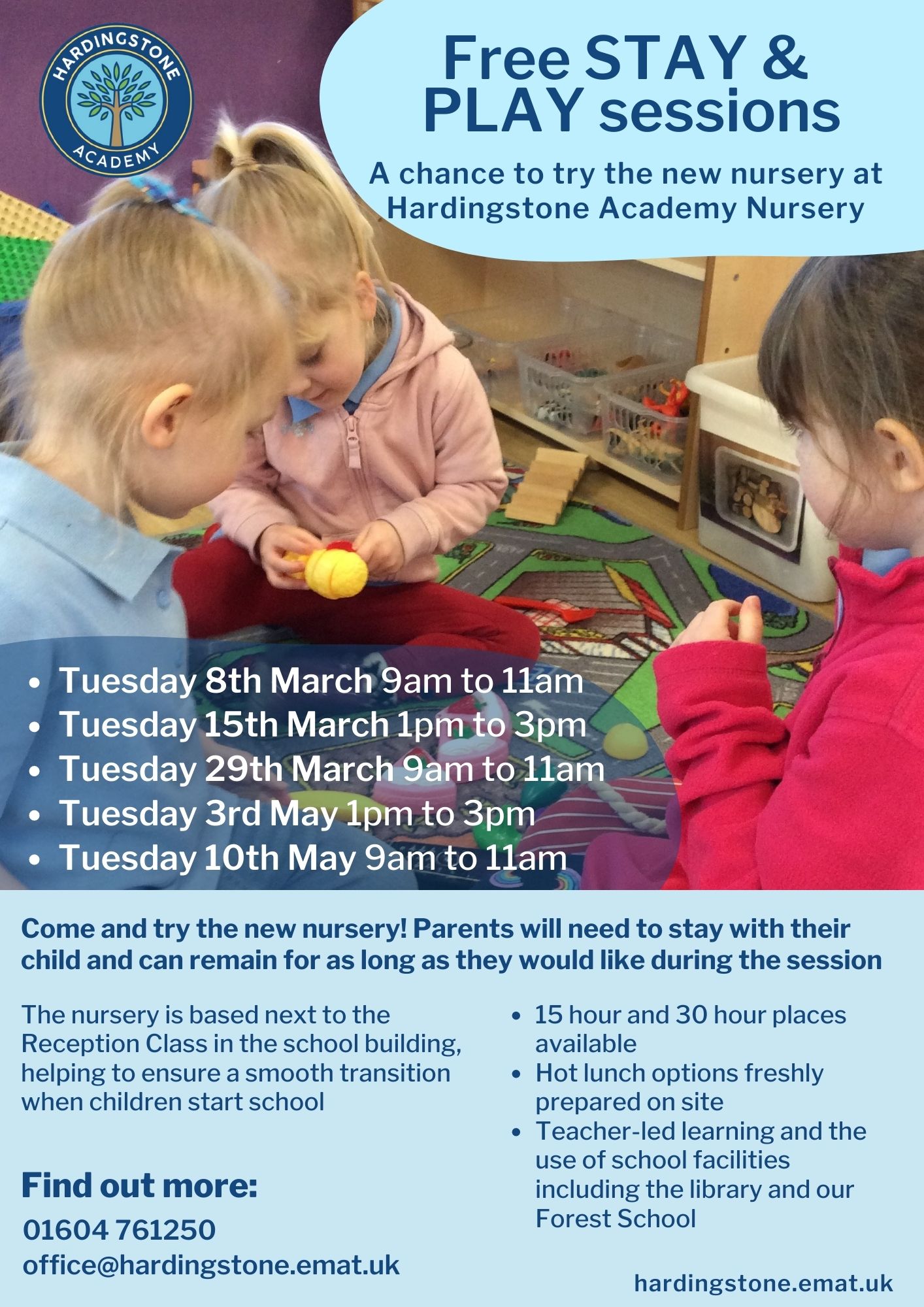 The new nursery is based next to the Reception Class in the school building, giving children lots of opportunities to spend time with reception teachers and children. This means your child will already feel at home when they move into their first year at school.
15 and 30 hour places available
Session times: 8.30am to 11.30am and 12.30pm to 3.30pm
Hot lunch options freshly prepared on site
Teacher-led learning and the use of school facilities including the library and our Forest School
Applications are now open
To find out more contact us via office@hardingstone.emat.uk or telephone 01604 761250