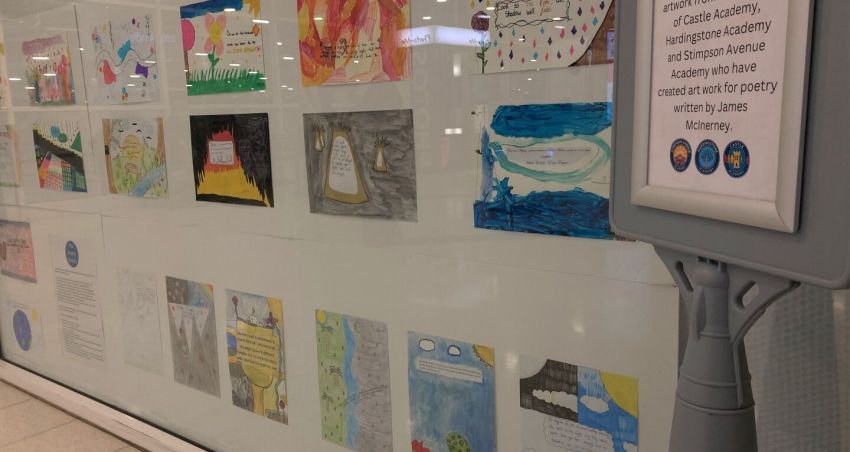 This fabulous artwork by our pupils is now on display at the Grosvenor Shopping Centre and Weston Favell Shopping Centre.
Our pupils, together with pupils from Stimpson Avenue Academy and Hardingstone Academy, created this artwork for World Mental Health Day as part of a poetry project by Northampton poet and author James McInerney.
The project is all about having positive, empowering and motivational messages on display in public areas to promote wellbeing and raise awareness of mental health issues.