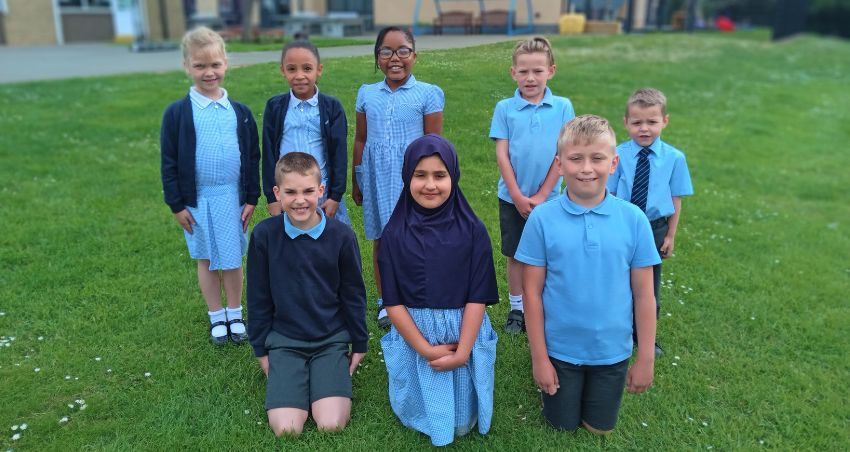 Hardingstone Academy has been praised as a 'good' school by Ofsted after an inspection in March.
Pupils are happy and well cared for, and staff are valued according to the Ofsted report, published today (Thursday).
The school, part of the East Midlands Academy Trust, has retained its 'good' rating from Ofsted following the two-day inspection.
The inspection report says: "Pupils are happy and enjoy school. They say that everyone is welcome. New joiners quickly become part of this friendly, inclusive school. Pupils appreciate their caring teachers, who frequently go above and beyond to help them."
It also says: "Leaders and staff want to give every pupil the best education they can. Staff say they feel valued as part of a strong and inclusive team."
The inspector also praised the behaviour of pupils and the opportunities available to them, such as sports, music and trips. They added that its commitment to supporting all pupils to read well is a real strength of the school.
The report also stated that Hardingstone Academy's new Butterfly Meadow department for children with ASD was providing 'expert' support and said that its pupils were 'thriving'.
Executive Headteacher Zoe McIntyre said: "This Ofsted report is a true testament to the hard work and dedication of our wonderful staff and a real reflection of our wonderful pupils.
"I'm delighted that the Ofsted team recognised how committed we all are to ensuring that every child at Hardingstone Academy is supported to be the best they can be."
To view the full inspection report, click here.