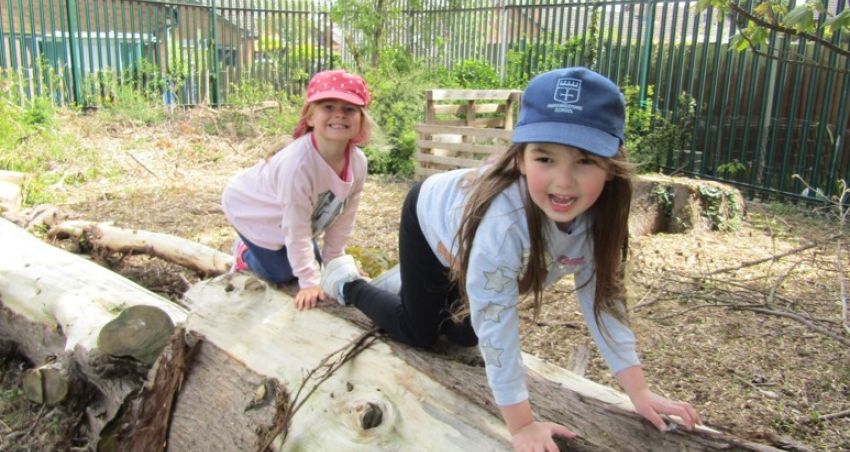 Hardingstone pupils explore the great outdoors with new Forest School
Children at Hardingstone Academy have taken their learning outdoors with the launch of a new Forest School.
The pupils can now learn about nature and try a range of outdoor activities including den building and bug hunting thanks to the new Forest School initiative.
Forest Schools are a unique way of building independence, self-esteem and a positive attitude in children and young people through the natural world and teaching them skills including communication, team working and responsibility.
The new Forest School at Hardingstone Academy launched this term and pupils in every year group will have the opportunity to take part in lessons using the new outdoor learning space, which has been planted with new hedgerows and trees and equipped with various resources.
Head of school Julie Stevens said: "The new Forest School has been a great addition to our offer at Hardingstone Academy and the children are loving being outside for their lesson.
"They have been climbing trees, learning about staying safe in nature and enjoying sitting around the fire circle.
"The Forest School is great for the children because it gives them the chance to be outdoors, learning about nature and trying new things."
Pupil Posy Cream, who is in reception class, said: "I love our new Forest School, I like it even better than being in the classroom. My favourite part is getting to play hide and seek!"